I have grown up around John Deere and its fine products.  In my childhood my father was part owner of a dealership along with his dad and siblings. In 1985 he and two of my brothers purchased there own JD dealership.  Evenings after school and summers where spent at the family dealership. Upon finishing high school, I obviously started my full time job at the family dealership.   In  1996 we sold out of the dealership as John Deere began consolidating and didn't feel they could support a dealer in our small community anymore. Ironically, I went back to work at the dealership where my father was part owner in my childhood.  I worked there for 12 years until June 2011 giving me a total of 16 years working full time for a JD dealer, 4 of which was spent working on lawn and garden equipment and the remainder in the parts department.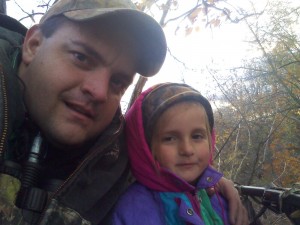 My Own Business Beginnings
In the mid 2000's I purchased a lawn tractor from a co worker that had a blown engine. I used this tractor to fix another one I owned and then parted out the rest and sold these used parts on Ebay.  Thus began my hobby of parting out mowers.  Over the next several years I would pick up a lawn tractor here and there and either fix them or part them out for some extra cash.  I was working out of my garage and this grew until there were sometimes 12 plus lawn tractors sitting in our driveway.  As the business grew I began to realize that I could possibly make a full time living doing this and also be home with my family.   In January of 2011 I decided it was time to make this hobby gone wild official and turn it into a business – FULTON MOWER SALVAGE.
In June 2011 I left the dealership and took a part time job in transition to building up our family Business.  By the Spring of 2012 I was able to devote all my time and focus totally on the business.
As a local business serving our community and beyond through ebay and our web site.